Few days pass by in this job where I don't find new reasons to feel proud of the Civil Service – whether visiting colleagues around the country to hear about the work they are taking forward, or meeting with teams here in Whitehall, I am always struck by the outstanding quality of the work I see and the calibre of people I meet.
On the night of the Civil Service Awards, this excellence comes together in one place – and with guests including the Prime Minister, Tech City CEO Joanna Shields and BBC Deputy Political Editor James Landale, this was an event that demonstrated the exceptionally high regard in which the Civil Service is held. It's really important for all of us to regularly reflect on what we are doing well, and I am keen that we do it more often. Ours is an organisation of over 400,000 people in which truly remarkable work is taking place, and recognising our successes is essential. The Civil Service Awards, which took place last night in Lancaster House, allow us to do just that.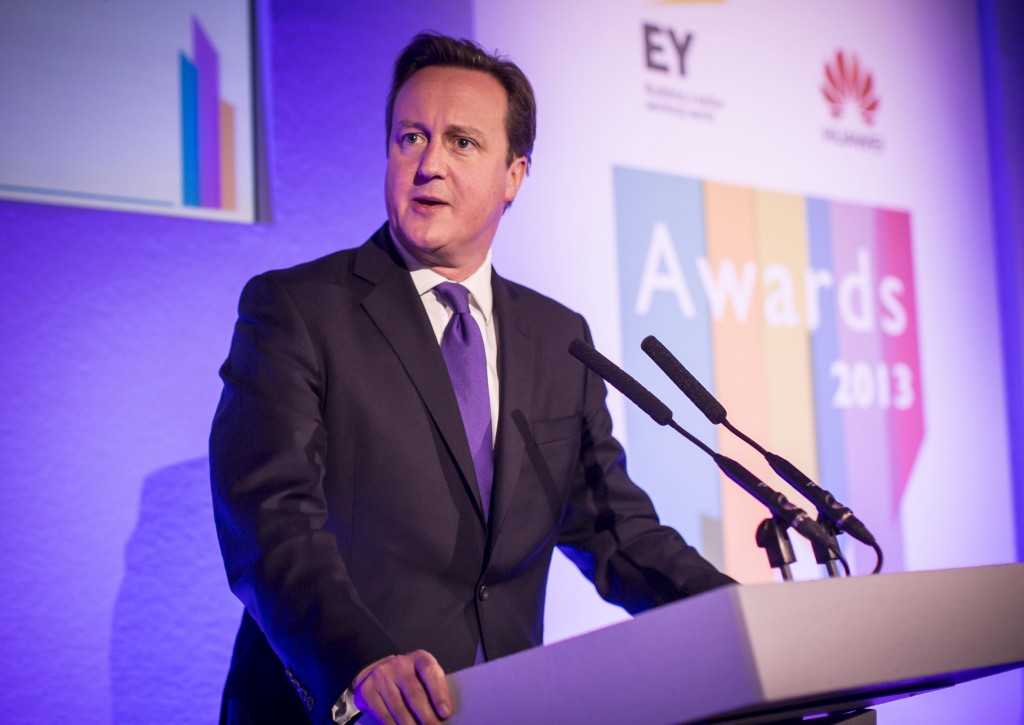 Shining a spotlight on great work
They give us the chance to shine a spotlight on those individuals and teams who are doing great things. In spite of the tough financial situation, civil servants across departments are rising to the challenge and making a difference – whether in the area of policy or delivery, be it promoting growth or improving our record on diversity, there is so much to be proud of and to celebrate. Last night's ceremony showcased the commitment, innovation and dedication of colleagues that exists in abundance across the organisation, and I only wish I had the space here to congratulate all the winners individually. There were, however, some really encouraging trends underpinning the winners. The collaborative efforts of winners such as The GREAT Britain Team and 'Clean Team' at DFID demonstrated the Civil Service's capacity for both cross departmental work and engagement with the business community, whilst hearing about the work of the 2050 Team brought home the United Kingdom's integral role in tackling some of the most important issues facing the world today, in particular climate change. The Adoption Team's work to bring about a cultural shift in our approach to the adoption process is quite remarkable, and I was also particularly struck by the incredible work of Adrian Treharne of the Border Force People Directorate who has done so much to support disabled colleagues in the workplace. A particular personal highlight was to be given the opportunity to hand out an award myself. With such a stellar array of nominees it was inevitable that teams worthy of winning would miss out – the Head of the Civil Service Award was designed especially to recognise the 'one that got away'. I chose the State Pension Reform Team, who were absolutely instrumental in helping to deliver a refined system for the UK that ensures security for all in old age and lays a firm foundation for retirement saving.
Replicating success
In the months ahead, I want us to go further in defining our vision for the future of the Civil Service. Nights like this show us how good we can be, and my ambition is for our organisation to take the example of those who were nominated and who won last night and set about replicating their success – that we take this best practice and use it to guide our direction of travel for the future. I am also aware that there are so many others across the Civil Service whose work deserves similar recognition but who didn't receive a nomination. These awards are a wonderful way of celebrating our successes, but if we are to make sure that more of the great work being undertaken in departments is talked about then we need to get better at championing our achievements every day of the year. So the time to start thinking about next year's awards is now. Is there an exceptional team or individual that you'd like to nominate for 2014? Please use the comments section below to share your thoughts.