The Civil Service Reform Plan highlights the importance of civil servants being connected with their local communities and volunteering is a really great way to do so. Not only are you helping a worthy cause, but you benefit by learning new skills. I encourage you all to invest at least one day a year on community activity. Staff appraisals should take account of the valuable investment you are making.
Many of you are already doing some great work in this area.
The Fund
Last November, corporate fast streamers were set an objective called 'The Fund', which challenged teams to raise as much money and bank as much time as possible for a range of different charities. I have been very impressed with each team's creativity and determination.
To give you a flavour of what they have been doing, in the last few months teams' have 'slept rough' in Covent Garden, walked 33 miles along the Thames Path and cycled from the Welsh Government in Cardiff to Whitehall. I have seen some of this determination first hand when I attended a Charity Gala held at Admiralty House last month. This fantastic event was organised by a cross-government group of fast streamers and helped to raise thousands of pounds for charity – well done.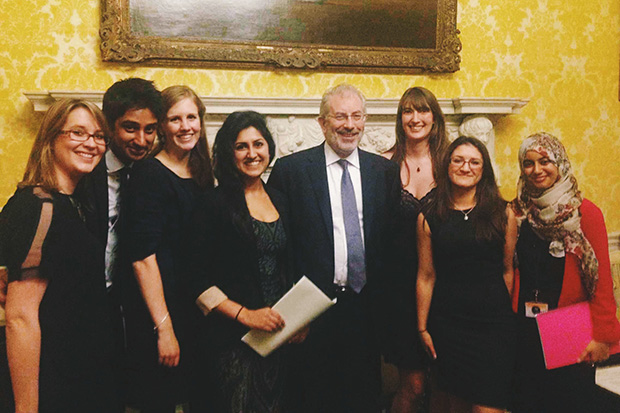 It is not only fast streamers who are volunteering and raising money for charity. I know many of you give up much of your free time to act as mentors, volunteer for charities, work on school governing bodies or are members of the Reserve Forces.
The Reserves
The civil service is one of the largest employers of Reservists. As civil servants we need to develop our capabilities and joining the reserve forces can give you the opportunity to develop your professional and personal skills. At the moment the reserve forces are touring a number of Government buildings. I highly recommend that you go along and find out a bit more about the work they do. The finale event of the Roadshow will take place on Friday 23 May.
Honours List
All this voluntary work does not go unrecognised. In the New Year's Honours list, Anne Hoblyn from the Department for Work and Pensions was awarded an MBE for her voluntary work. She is currently undertaking a number of voluntary roles, including being a trustee for the Benevolent Fund in Surbiton and sitting on the School Admission Appeal Board in the London Boroughs of Merton and Sutton. I would like to congratulate Anne and the other civil servants awarded honours for their volunteer work.
In addition to the honours list, the Civil Service Awards, which launch later this month, will this year include a new volunteering award. Nominations will open on the 6th of June and I am sure there will be tough competition.