I had a fantastic day at Civil Service Live in Bristol on Wednesday. If you are not aware of it, Civil Service Live is a learning event for Civil Servants and this year the sessions will be centred on four themes, all of which are vital if we are to continue on our path of Civil Service Reform.
The themes this year are:
What we need to do to become a modern Civil Service
What skills we need for the future
How we can work smarter
What it takes to become an inspirational leader
Some of my highlights from the day included making a pledge for the pledge wall and visiting the Reservist and GDS stands.
The Pledge Wall
Something that particularly caught my eye was the pledge wall. Delegates were asked to pledge to take action in one of the four priority areas in the Capabilities Plan. I pledged to see more Civil Servants on visits. For those of you who were in Bristol; what did you pledge?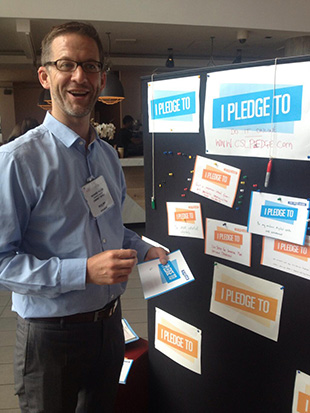 Reservists
While I was exploring the exhibition space I managed to meet with some Civil Service Reservists. It was great to hear about the fantastic work they are doing and I heard how they were able to benefit from world class training and develop transferable skills in areas like leadership, team work and crises management. These are the exact skills we need in order to become a modern Civil Service.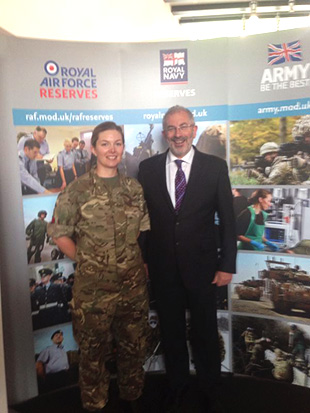 GDS
I also went to the GDS stand where I heard lots of great examples of how the Government is becoming more digital. GDS are helping Government departments to redesign and rebuild 25 major Government services to make them simpler, clearer and faster to use ranging from student loans to viewing your driving record that will transform the way these services are delivered. They also hosted a drop in surgery where you can speak to your technology leader directly about any problems you are experiencing with IT. For those of you planning to attend the Civil Service Live event's in Liverpool, Newcastle or London, I highly recommend you pay a visit to the GDS stand.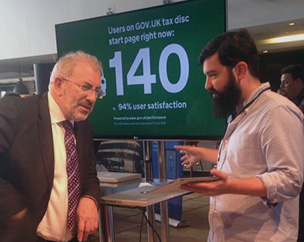 What I took away
I came away from Bristol feeling better informed and re-energised and those of you who attended felt the same. I want to say a big thank you to all the volunteers who helped make the day so brilliant. Further events will take place in Liverpool, Newcastle and London and I hope that most of you will have the opportunity to attend. There's still time to register if you haven't already – so what are you waiting for?