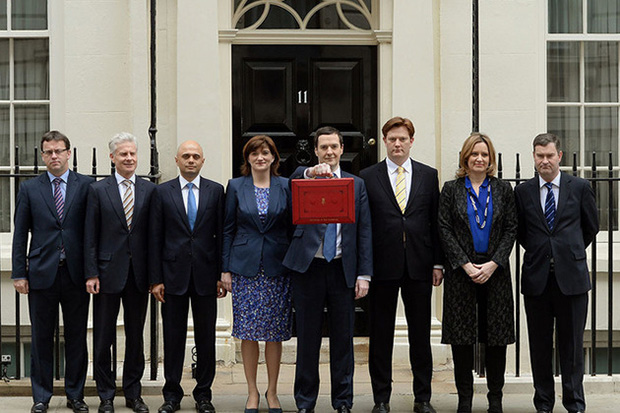 My blog on performance management 2 weeks ago received an unprecedented response. I know it is an issue which many of you care deeply about. Rest assured I do read the comments on the blog and I have a great team around me, led by Chris Last, who I know have been responding to your questions and issues where they can. It is impossible to answer every question in a blog, but if you have outstanding concerns and questions then please speak to the HR team in your department. They will be visible over the coming weeks to support you through the End Year Review process and stand ready to answer your questions.
Today, I want to give you a quick update on what the budget will mean for civil servants. The key message from me is that there are no new savings sought from departments and no further significant changes to Civil Service pay and pensions. Civil servants aren't affected by the announcement today which abolishes the effective requirement to buy an annuity to access your pension.
We will continue to remove time served pay progression across the Civil Service. Meanwhile the government confirmed last week that in 2014-15 pay awards for senior civil servants will be limited to an average of 1%. I wrote to all SCS to let them know what this means in reality. If you have further questions your HR team will be able to help.
A small proportion of you will be affected by a new pilot project which will give departments more freedom to manage their pay bills. This new initiative will be trialled in DEFRA and the Intellectual Property Office. These departments will be required to live within an overall pay budget, but it will be at their discretion who they award pay increases to, and how much. Staff in these departments who will be affected by this pilot will receive further information on what this means for them.
It is worth noting that the Chancellor has taken further action today to reduce spending into the next Parliament. Expenditure will fall (in real terms) until 2018 and we will all need to continue to look to deliver savings in the work we do. I know this can be done – last year civil servants delivered £10 billion of efficiency savings. To build on this the Chief Secretary to the Treasury has asked the Minister for the Cabinet Office to develop a new efficiency programme in time for this year's Autumn Statement, which will deliver savings from 2016.
I would like to take this opportunity to say how proud I am to lead the Civil Service during this period of major change. Together we have risen to the challenge of delivering better services for less money, and we are successfully delivering an ambitious reform programme which will have a lasting and positive impact on how we work. Thank you for your continued hard work and commitment to Ministers and the public.
Stay in touch. Sign up now for email updates from this blog.
Related content: