Meeting colleagues across the country is one of the highlights of my role – hearing about your experiences through my blog is one thing, but nothing beats meeting colleagues outside of Whitehall and actually seeing this work for myself.
My time in Hull two weeks ago – visiting the prison before moving across to the Land Registry for a multi-departmental event – is a great example of this. I left the city not only feeling motivated by the innovative work that is taking place, but also having learnt a lot about how we can make sure that we reproduce this standard right across the organisation.
I wanted to reflect on a few things in particular that I took away from the visit.
Leadership
At a time of real financial constraint we are all feeling the effects of needing to do more with less. My time in Hull demonstrated clearly just how much can be achieved through strong and visionary leadership.
Upon arriving in Hull I was taken on a tour of the city's prison by its Governor, Norman Griffin. I was able to see first-hand everything that he has achieved since taking over, as well as hearing from the staff whose hard work underpins the prison's well-deserved reputation for excellence.
Norman was instrumental in setting up the prison's Psychologically Informed and Planned Environment, and seeing it in action was a real highlight. The programme takes prisoners from high security estates and personality disorder units and seeks to address their issues through a community-focused regime and structured group sessions.
It is a scheme that has seen the prison come in for praise from outside the Civil Service as well as within, receiving the coveted Chartered Institute of Psychology 'Enabling Environment' Award last year.
While at HMP Hull I also had the opportunity to sit down with Paul Foweather, the Governor of HMP Full Sutton in York and the recipient of a Civil Service Award for his work in transforming one of the country's most demanding high-security prisons. Amongst many other successes, Paul has reduced costs by 10% at the same time as developing a nationally-recognised drug treatment programme for offenders.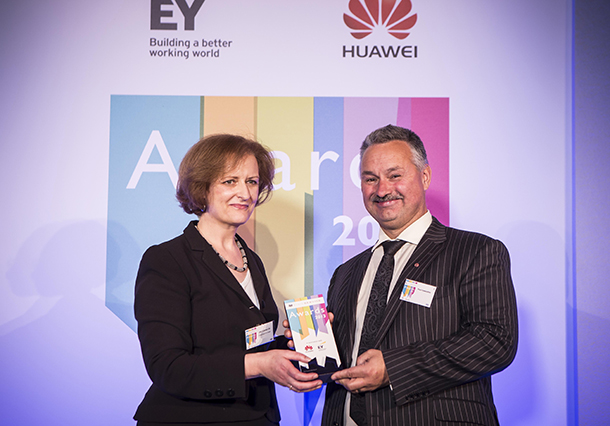 For both governors, encouragement, motivation and helping staff to develop their skills are key to creating the environment for productivity and success.
It's why learning and development is such a key pillar of the Civil Service Reform Plan – I want each any every civil servant to be able to get their five days' learning and development each year, and good leadership is about enabling those who report into you to do this.
Civil Service Reform in action
I then headed to the Land Registry for a 'market stall' session with colleagues from BIS, the Home Office, DWP, HMRC and the Land Registry. It was great to hear from so many of you and to hear about how all the teams that I met are taking forward the reform agenda.
There were two real highlights, though: the use of digital resources to enhance the way civil servants work, and the extent of collaboration between departments and with the Local Enterprise Partnership.
I was really impressed to hear the extent to which BIS Local have embraced social media to help it to make the connections that create the right conditions for growth in the Humber region. I also really enjoyed hearing from Jobcentre Plus colleagues about the way in which they have embraced Internet Access Devices to help customers create 'Universal Jobmatch' accounts and build up their CVs.
In the year ahead, I am keen for us to make big progress where digital is concerned and for all civil servants to be able to utilise the kinds of IT services that feature in their personal lives . It was brilliant to see that this is well on its way to becoming a reality in Hull.
Another positive was hearing about the extensive collaboration that exists in Hull both between departments themselves and the relationships that those departments have built with the Local Enterprise Partnership. A great example is the BIS Local team, who have driven the Humber LEP to produce a credible and ambitious Enterprise Zone proposal (the largest in the country).
What I took away
I left Hull feeling inspired by the brilliant work that I saw, but also with feedback on where extensive changes can still be made. I held two Q&A sessions in Hull and it is clear to me that we still have plenty to do, particularly around modernising our IT systems in departments, creating truly modern workplaces and strengthening our commercial skills – this last point was demonstrated particularly clearly by the great work being taken forward by the Home Office Removals Casework team.
As an organisation we are faced with the dual challenge of getting stronger and more efficient at the same time as reducing in size and operating with fewer resources: both of the sites that I visited whilst in Hull demonstrated what this looks like in practice, and showcased the talent that exists at all levels of the Civil Service.
Stay in touch. Sign up now for email updates from this blog.
Related content:
Blog post You're hired- a successful week for the civil service
Blog post Technology at least as good as people have at home
Blog post Civil Service Reform- the year ahead