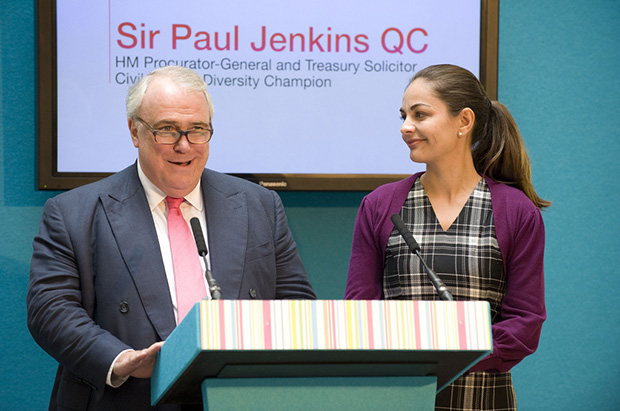 Last week we bid farewell to a long standing and respected member of our senior leadership team. Sir Paul Jenkins was a civil servant for 38 years and Treasury Solicitor for 8 of those.
As well as serving our legal teams in the Civil Service for over three decades, Paul was deeply committed to developing a more diverse workforce across the Civil Service. For the last 6 years he has been the Permanent Secretary Diversity Champion, and has worked tirelessly to support staff in every department, grade and location throughout the organisation.
A strong legacy
His hard work has paid off. 10 departments and agencies are now featured in the Stonewall Top 100 index of gay-friendly workplaces. Nearly one in ten civil servants are from an ethnic minority. Over half of civil servants are women. And the proportion of disabled civil servants is at a record high. Every year we hold the excellent Diversity and Equality Awards and it is getting harder and harder for the judging panel to whittle down the nominations and choose the winners because of the tremendous work being delivered to enhance diversity and equality across the organisation.
Paul leaves a strong legacy, only some of which we can demonstrate using statistics. Much harder to illustrate, but equally as important, are the countless members of staff who have been inspired by Paul's work in this area, who have grown in confidence because of him and who are realising more of their potential as a result.
A new champion for diversity
But Paul was clear that there is more to do on diversity and the work needs to continue after his departure. I am therefore delighted that Sir Simon Fraser, Permanent Secretary of the Foreign and Commonwealth Office will replace Paul as Diversity Champion.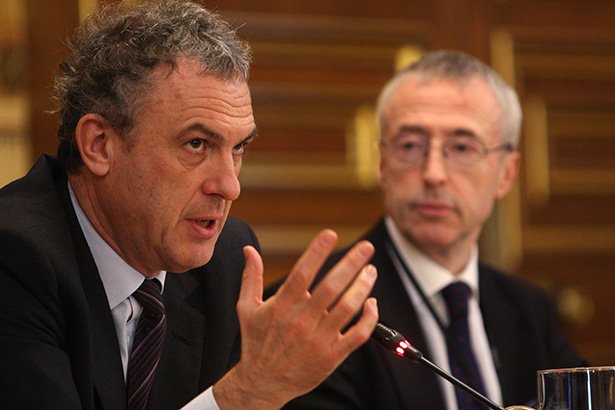 Simon has led the FCO since 2010, before this he was Permanent Secretary at the Department for Business, Innovation and Skills. He brings not only experience but enthusiasm to this role and I am really looking forward to working with him. He has led innovative initiatives on diversity and equalities in the FCO, including increasing the number of female Ambassadors and a recent high profile campaign to promote BME recruitment.
Over the coming months, Simon will support me in delivering a new Diversity Strategy for the Civil Service, and ensuring that all staff are supported to reach their full potential in the Civil Service, enriching the organisation.
I hope you will join me in thanking Sir Paul, and welcoming Sir Simon into the role.
Stay in touch. Sign up now for email updates from this blog.
Related content:
Blog post Celebrating diversity in the Civil Service
Blog post Opportunities for all – a diverse Civil Service
Blog post Achieving diversity- 2013 Rainbow Lecture, House of Commons