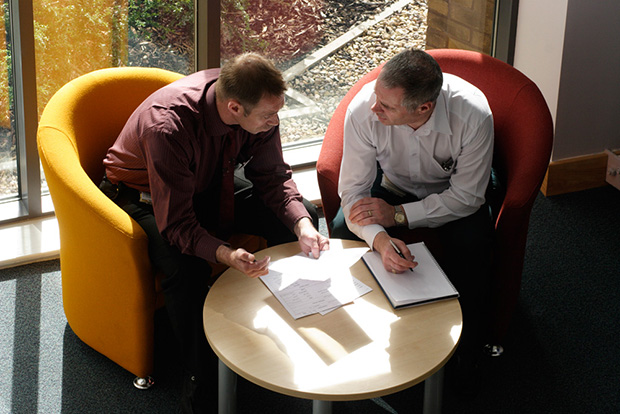 We are now starting the End Year Review period for the new Civil Service-wide performance management system. This system has introduced a consistent model across our organisation, which now looks at both "what" civil servants achieve and "how" they achieve it. Feedback on this has been positive, and I'm very proud that we now have a system which reflects our values as well as our achievements.
I am confident that introducing new performance management arrangements, done well, will radically improve the way in which we are all managed, and raise our overall effectiveness – whether that's identifying and recognising high performers, or supporting those who need to improve. The facts show that several departments who implemented the new framework last year have seen a significant increase in their staff survey results on people management. For example, in DWP significantly more people feel that poor performance is addressed well and that they are managed fairly and recognised for the good work they do. This is encouraging news, and shows what can be achieved through this new approach.
However, I know some of you have concerns about how these changes are being applied on the ground – people have raised this with me through the blog and on my recent visits. I recognise that any change can be unsettling as people get up to speed with new processes and requirements. Your department will be able to provide you with help and support so you are clear what is expected of you, as an individual yourself and, where that applies, as a manager of others.
A key role for managers
Some of you have expressed concern over the way people will be assessed into different performance categories. As I have said before, the intention is that these ratings are guided not forced. There is a key role for managers here to ensure the system is applied fairly and consistently and that is why work is already underway to make sure they have the capability they need to run the process properly. I want to emphasise, the ask of all managers is to make sure they equip themselves with what they need to understand the system and make sure they have really rich and honest performance conversations with their staff, focussing on what has gone well as well as areas for development.
I know that some of you are also concerned about what it means to be in the bottom category ('must improve' in most departments). This doesn't mean that you are automatically subject to the formal procedures for managing poor performance, or at risk of dismissal. What it means is that you, your manager and your department have a responsibility to take steps to improve your performance. Once again, I'm committed, alongside Permanent Secretaries, to making sure that managers have the capability to support people who need help.
This is a new system, and departments will be reviewing their progress and strengthening training and operations where needed. I have asked all HR Directors to ensure there are opportunities, for example through intranets, conference calls and face to face sessions, for those of you that still have questions.
Stay in touch. Sign up now for email updates from this blog.
Related content:
Blog post A look at the performance management system
Blog post Civil Service reform- taking your feedback forward
Blog post Civil Service Reform- the year ahead