How long does it take to log into your computer in the morning? How many times a day does your email crash? Are you able to access the websites you need in order to carry out your work? I shouldn't need to raise these questions but I know that these are issues that affect your work every day.
This is not to say that everyone's experience of IT is poor, but I know from the Civil Service Reform pulse survey that 45 per cent of civil servants identified 'better computer equipment' as the thing that would most improve the way they work.
That is why improving the quality of Civil Service IT and making progress towards becoming a 'digital by default' Civil Service are two of my key priorities this year.
Building IT around your needs
Since my blog post in January, I have taken your concerns to the most senior forums in the Civil Service including the Civil Service Board and the Technology Leaders Network.
The Civil Service Board meets monthly and is responsible for the strategic leadership of the Civil Service. At this month's meeting I heard an update from Liam Maxwell, the Chief Technology Officer, on how we are moving to a 'digital civil service'. Liam explained that only a quarter of civil servants have open access to the internet, and significant numbers are still using operating systems and browsers that are more than 10 years old.
The Board agreed that there is no reason why civil servants cannot have devices or software as good as those they use at home. This means:
building our IT around your needs
having appropriate security controls
having software and services that are delivered through a browser, making sharing and collaborating easier
having services that are device and operating system agnostic
being able to use social media when appropriate to engage with the public and our stakeholder groups
I know that getting to this point will not be easy.We are not going to be able to deliver new equipment and systems overnight. Some of these issues are tied to major, long term IT contracts for example. While each department has a different starting point we are all trying to get to the same place. Progress on this will require a lot of cooperation between Technology Leaders and staff throughout departments, as well as sponsorship from permanent secretaries.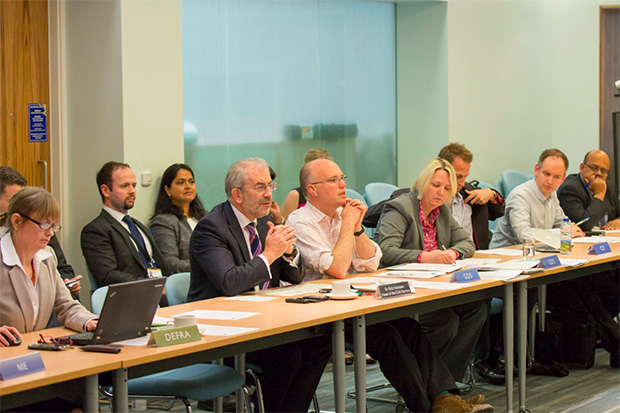 At the Technology Leaders network we all agreed that as leaders we should be open and honest with staff and communicate better about the things we're already doing.
Changes we're already making
A number of departments will be undergoing significant transformation this year, including Cabinet Office, DCMS, HMT, DECC and BIS. By February these departments should have delivered technology which is significantly better for their users. You can read about work in the Cabinet Office on the team's technology blog.
DWP are in the process of rolling out new desktops to front line staff that are dramatically improving boot up times. Wifi and internet facilities are also being introduced in job centres, making it much easier for citizens to access the information and services they need.
HMRC are laying the foundations for excellent Customer Service by providing their staff with the best tools to do the job. For example, by the end of the year they will roll out 50,000 upgraded desktops with dual monitors, opening up new and faster ways of working and reducing the need to print.
Technology Leaders will be writing about work happening in their departments on the Government Technology blog and via internal communications. In the first of these, Darren Scates, from DCLG shares the work that he and his team have been doing to meet DCLG's technology needs.
Fixing Civil Service Technology Workshops
In response to all your feedback, the Government Digital Service hosted the first Technology Workshop in April, and you can read about it on the Government Technology blog. The second of these will be taking place on the 13th June in Manchester. It is an opportunity for you to tell us about your challenges with existing government technology and to discuss which tools would make your life easier. It's also an opportunity for Departmental Technology Leaders to listen and to share some of the changes that are happening.
Everyone is welcome. To reserve your place and see more details, please book a place through eventbrite.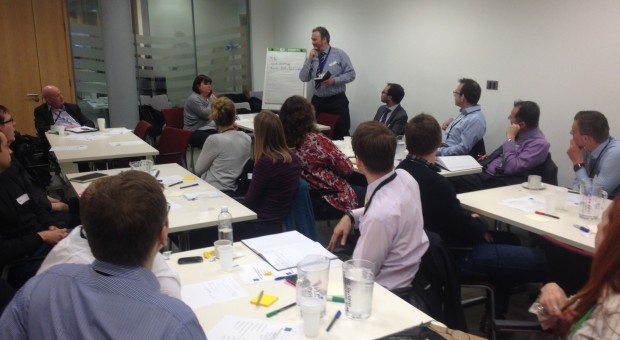 Hearing from you at Civil Service Live
Technology Leaders will also be present at Civil Service Live to hear from you. The GDS team will be hosting a drop in surgery  where you can speak to your technology leader directly. Look out for more information about this from Civil Service Live. I really welcome your feedback and want to hear more.